ITH Masks
For 5x7 + 6x10 Hoops!
Applique Designs
Seven formats included
Printable Masks
JPG + PDF
SVG Designs
Cut + craft some fun!
Check out all of our latest design releases!
IN THE HOOP COLORING MASKS
Looking for an easy and fun activity to get into? Try one of our in the hoop coloring designs! All you need is your embroidery machine, washable markers and your creative imagination!
PRINTABLE MASKS
Prefer working with paper and print? Be sure to take a look at our unique and adorable printable mask sets. Most sets available in both colored or DIY coloring page versions!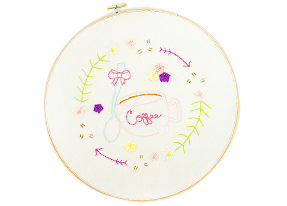 HAND EMBROIDERY PATTERNS
If you're always wanting something to keep your crafty hands busy and making cute things, look no further! Try your "hand" at one of our hand embroidery pattern designs!